Just minutes from the marine corps base and other local installations plus the local points of interest, Comfort Suites near Camp Lejeune is a hotel in Jacksonville, NC that features spacious accommodations and quality amenities for an affordable rate. Welcome to the perfect place to stay in our part of the world.
In addition to being close to Marine Corps Base Camp Lejeune, we're also close to Camp Geiger, Camp Johnson and the Marine Corps Air Station New River. Local attractions within a few miles or less include Jacksonville Mall, New River Waterfront Park and Lynnwood Park Zoo. Plus, it's just 20 miles to North Carolina's Crystal Coast and Hammocks Beach State Park.
At this well-liked and respected hotel in Jacksonville, North Carolina, we don't skimp on amenities. Features you'll love include the free hot breakfast buffet daily, free wifi, business center, snack bar, dry cleaning and laundry service and gym. Our 100% smoke-free property also feature free parking, a seasonal outdoor pool and 24-hour front desk service. And every room includes a sofa bed, TV with cable service, fridge, microwave, coffee and tea maker and more.
Sleep well at Comfort Suites near Camp Lejeune and wake up refreshed to enjoy this pleasant area. It all starts when you make your reservation now.
Business Stay: A lot of business happens around here, and choosing Comfort Suites near Camp Lejeune each time you're in the area is the best way to ensure a consistent, reliable stay for your next business trip. We provide a free hot breakfast, free wifi plus a nice outdoor pool and in-room cable TV for your downtime, things you don't get at every Jacksonville, North Carolina hotel. And trust us to be located right where you want to be to make it easy for you enjoy the many attractions and points of interest if you have the time. This respected Choice Hotels property always makes a great place to stay when you need accommodations that more than meet your needs.
Family Stay: Doesn't your family deserve the most affordable Camp Lejeune hotel inJacksonville, NC when you visit our great area to visit someone in the military or for any other reason? Depend on Comfort Suites near Camp Lejeune when you're looking for Marine Corps Air Station New River nearby hotels as well – and you can be sure you're doing the right thing for total satisfaction. In fact, our convenient property and friendly staff is the right option no matter what brings you and your loved ones to this area. Please take a moment to reserve your room now – before your dates are fully booked. We're a popular place, and you'll see why when you stay with us.
Affordable Stay: Looking for a comfy pick of Jacksonville hotels near New River Waterfront Park and the other local places of interest? Looking for a place for a budget friendly business stay around here? Want a place to stay for an affordable rate that still manages to offer pleasantness and convenience? Whether you're here on business or to visit one of the attractions, we're pleased to be of service to you at this Choice Hotels property that budget-minded travelers will surely appreciate. Why not book a room with us and see how you can have a good stay at a price that fits within any budget – and access easily the very best of what this area has to offer?
Safe and Peaceful Stay: Your stay in this area doesn't have to be a cause for concern. We're a sensible place to stay where your safety and peace of mind come first. As the best of the hotels in Jacksonville, North Carolina for overall quality of experience, we believe that you won't find any other properties that better meet your needs while being easy on your pocketbook too. Because we're experienced and dedicated hoteliers, we believe we can do a great job for you without having to charge too much. Plan to stay with us – and you'll enjoy the sane, satisfying and pleasing stay that you want and need to feel good about your accommodation decision.
Here are a few things worth mentioning in and around the Jacksonville, North Carolina area:
Visit the Freedom Fountain, a beautiful monument dedicated to those who have served their country.
Explore Lejeune Memorial Gardens, a peaceful park with stunning gardens and memorials.
Visit the Montford Point Marine Museum, which tells the story of the first African American Marines.
Go for a swim or sunbathe at nearby Hammocks Beach State Park, a beautiful coastal park with unspoiled beaches.
HOTEL FACILITIES

Smoke Free

Free Coffee

Free Hot Breakfast

Outdoor Pool
Free Parking

Fitness Center

Business Centre

Accessible Room

Laundry

Free Wi-Fi
Rest and refresh
Each room is designed with a contemporary style and equipped with updated amenities, providing you with the necessary features to feel energized and prepared for your day ahead.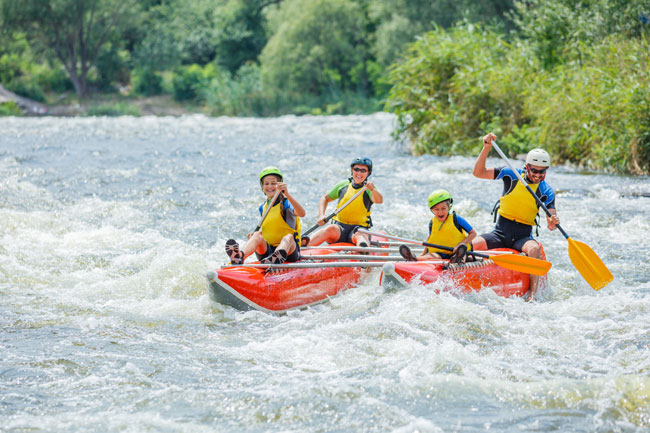 Area Location
Comfort Suites Hotel located near popular outdoor recreation spots that are perfect for fishing, kayaking and boating. There are several restaurants within 1 mile of our hotel, and the Jacksonville Mall is only 1.5 miles away—providing easy access to a variety of shopping and dining options.